WHAT IS HAPPENING:
Chase is providing you with charging bases for your wireless Vx680 payment devices to improve the performance of your restaurant technology.  As the charging bases are "Plug and Play", you will be able to install them yourselves.
 BENEFITS AND INSTRUCTIONS:
This will reduce the number of power-related issues including tamper errors due to damaged power cables.
This will make it easier for your associates to charge the payment devices.
You may receive multiple charging bases inside one or more larger boxes but each charging base will be in its own box.  
Upon receipt of the charging base:
Unplug the charging cable from the Vx680
If there is a rubber glove, remove it as it will not fit on the base
Remove the dongle by untwisting and pulling out at the connector (picture a)
Plug it in the charging base (picture b).
                 a.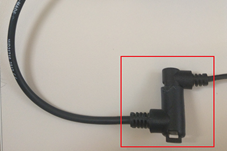 b.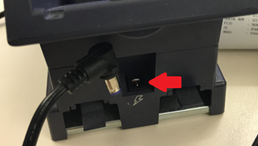 Once you have confirmed the base is working you can dispose of the charging dongle and rubber glove.