1. Swipe down on the top Notification Bar to bring up the quick settings. Tap on the WiFi icon to open the wireless settings.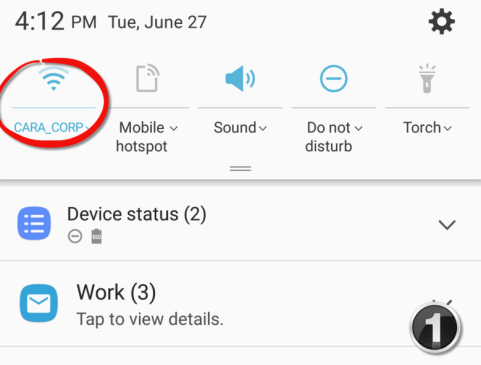 2. Tap on More Settings/Networks (whichever is applicable to your device)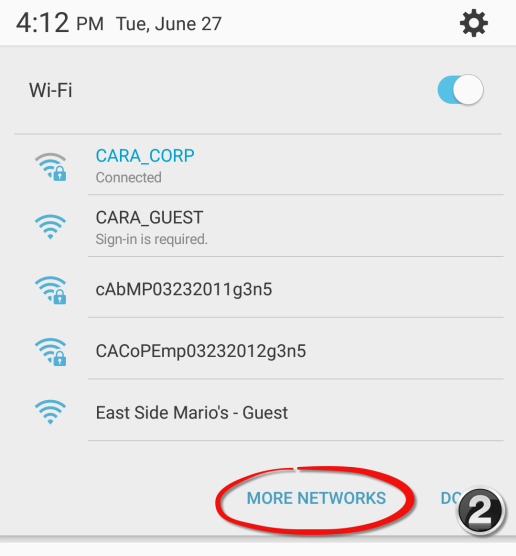 3. In the list of available networks, locate the Add Network button. It should appear on top of the list or at the very bottom. Depending on the amount of available networks, you may need to scroll through to see this button.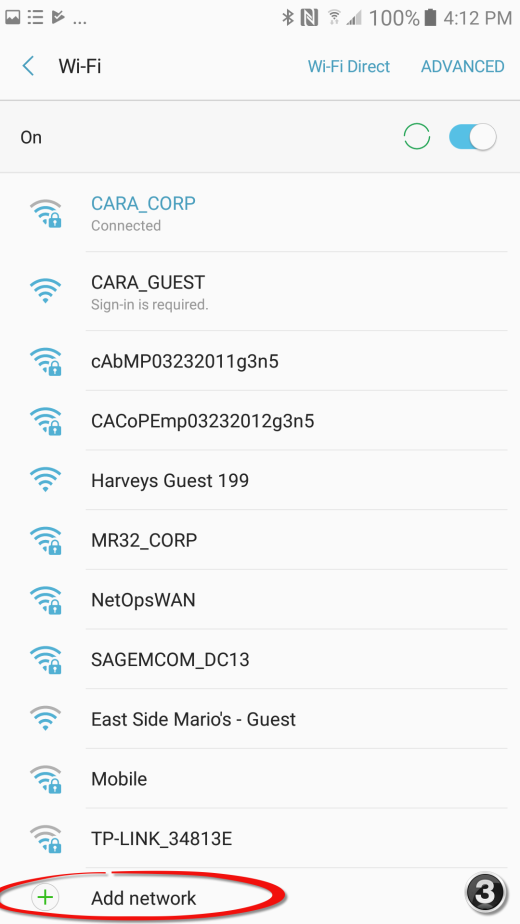 Tap on this button to open the 'Add Network' window.
4. In the Add Network window, enter the Network Name (this is case sensitive) and select WPA/WPA2 from the Security/Encryption menu: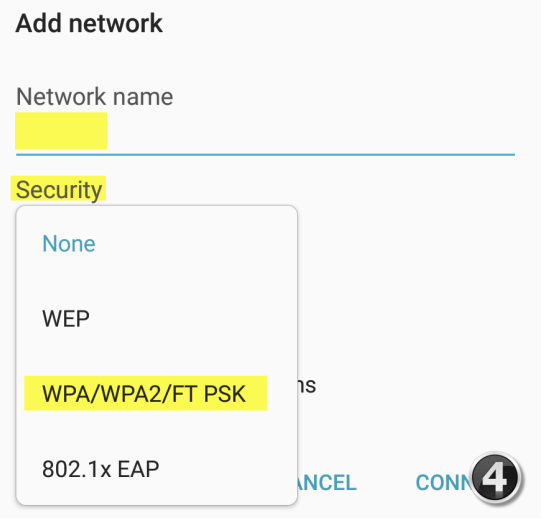 5. Check the Auto reconnect and Show password boxes if applicable. Enter the password (case sensitive).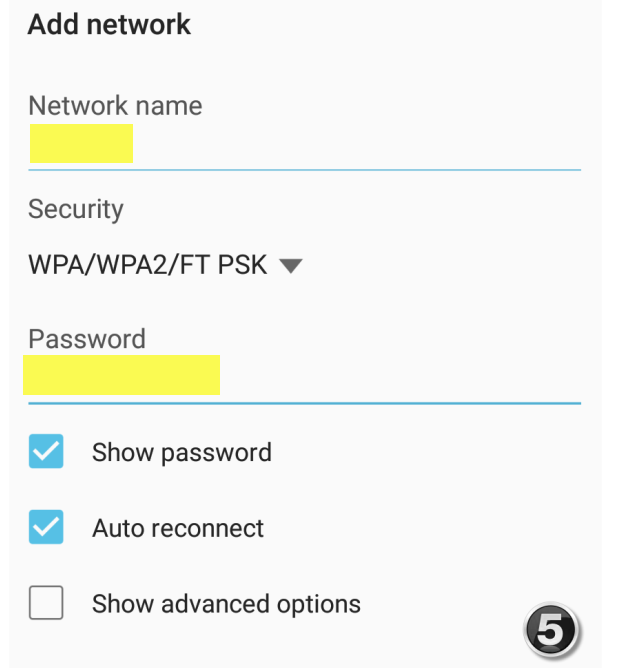 6. Tap Connect. This will automatically connect, and reconnect the device to the wireless network.
NOTE: If they are able to connect with their personal device then it may be an Uber device issue and they should be referred to Uber for more help.