1) From the MX, navigate to Network-wide > Packet Capture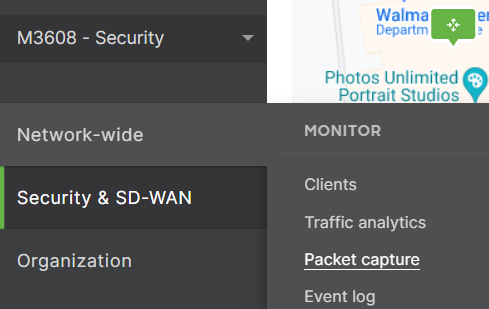 2) Use the following settings:
Interface: LAN
Output: Download .pcap
Duration: 3600
Filter express: host 10.x.y.z (use the IP of the one of the affected devices)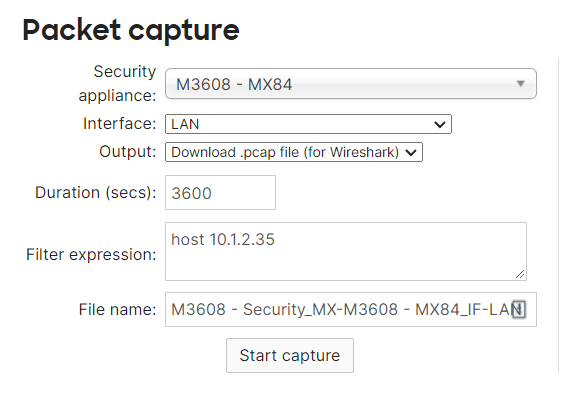 3) Click on Start capture to begin the packet capture. This will run for 1 hour, or until manually stopped. Once the capture is completed or stopped, please upload to the following Google Drive folder. Let me know if you don't have access to the folder.