Objective: Scene is requiring that individual store incidents to be raised on their Trello ticketing portal.
Please start using this Trello Link for escalating issues to Scene https://form.jotform.com/213126126511240
**For issues affecting multiple stores - Please follow the normal email escalation process**
The form will look like this: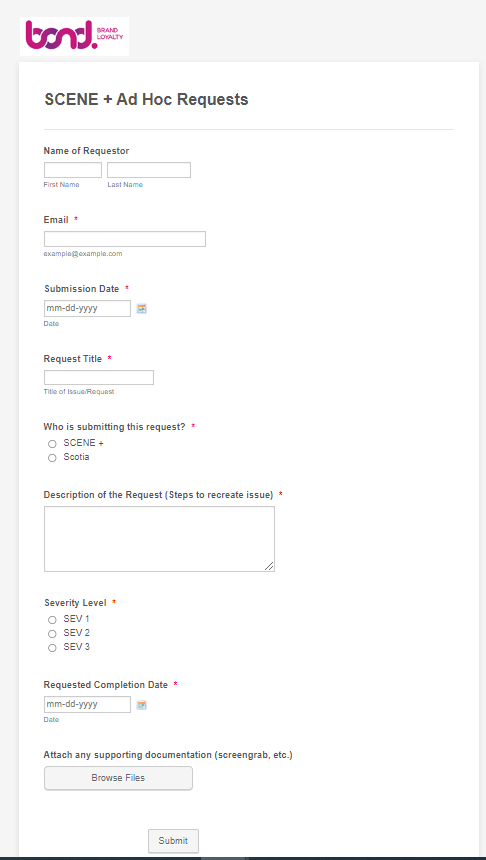 Just make sure to include the store name and Zendesk ticket on the title.
Select Scene+ on the person submitting the request since we don't have Recipe as an option.
Pick the severity level based on the impacted users
Please provide as much details as you can.