02/02/2022
NOTE: TAGGING SECTION NEEDS TO BE UPDATED TO REFLECT THE NEW PROFILES THAT WILL BE USED MOVING FORWARD.
INSTRUCTIONS REMAIN THE SAME.
THE ABOVE MESSAGE WILL NO LONGER APPEAR ONCE NEW PROFILES ARE CONFIRMED FOR PRODUCTION AND COMPUGEN HAS BEEN INFORMED.
Adding accounts in Meraki for System Manager
If a new store requests an iPad you will need to create a profile for them in System Manager.
Open System Manager: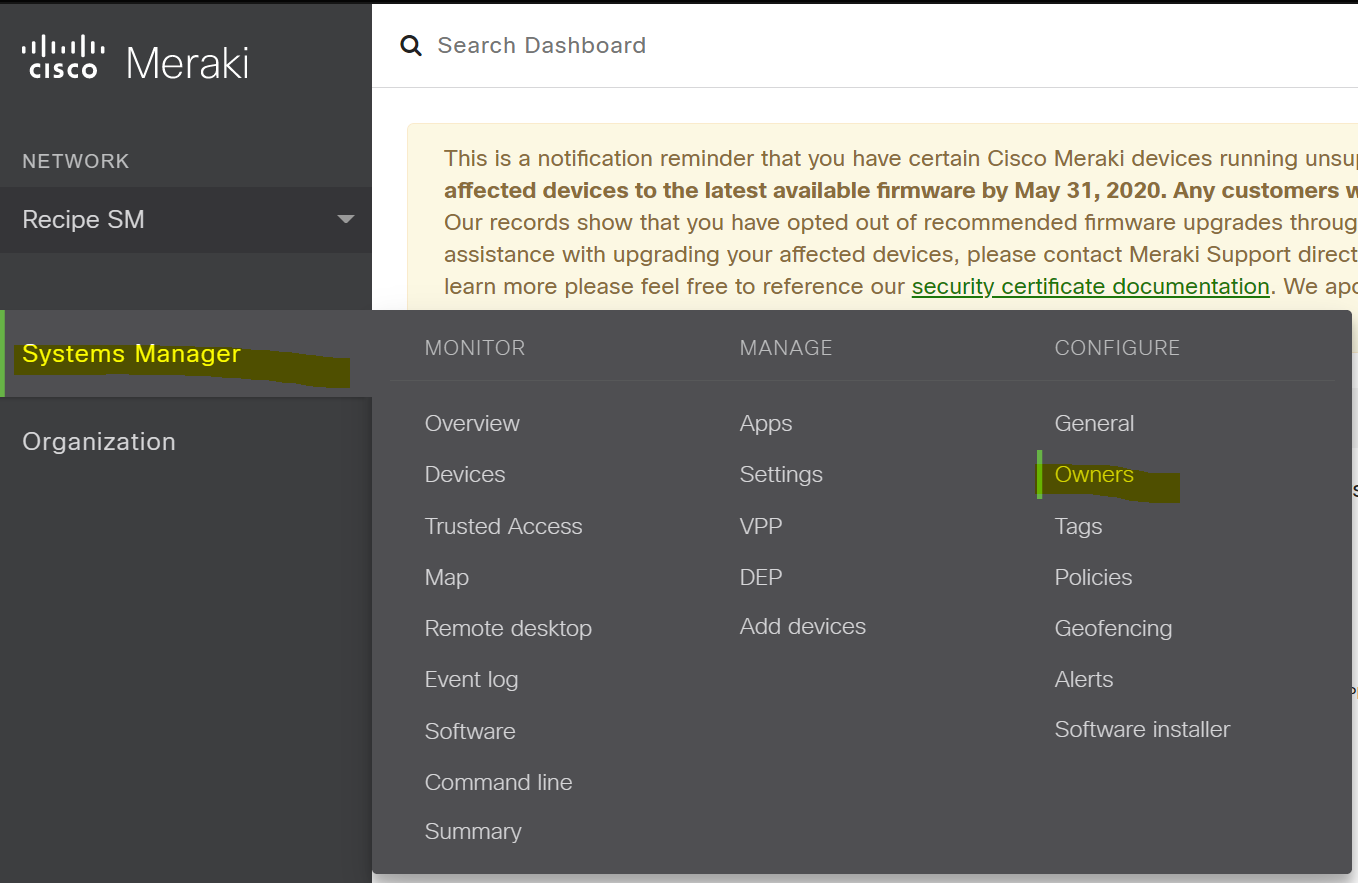 Check and see if owner already exists or not: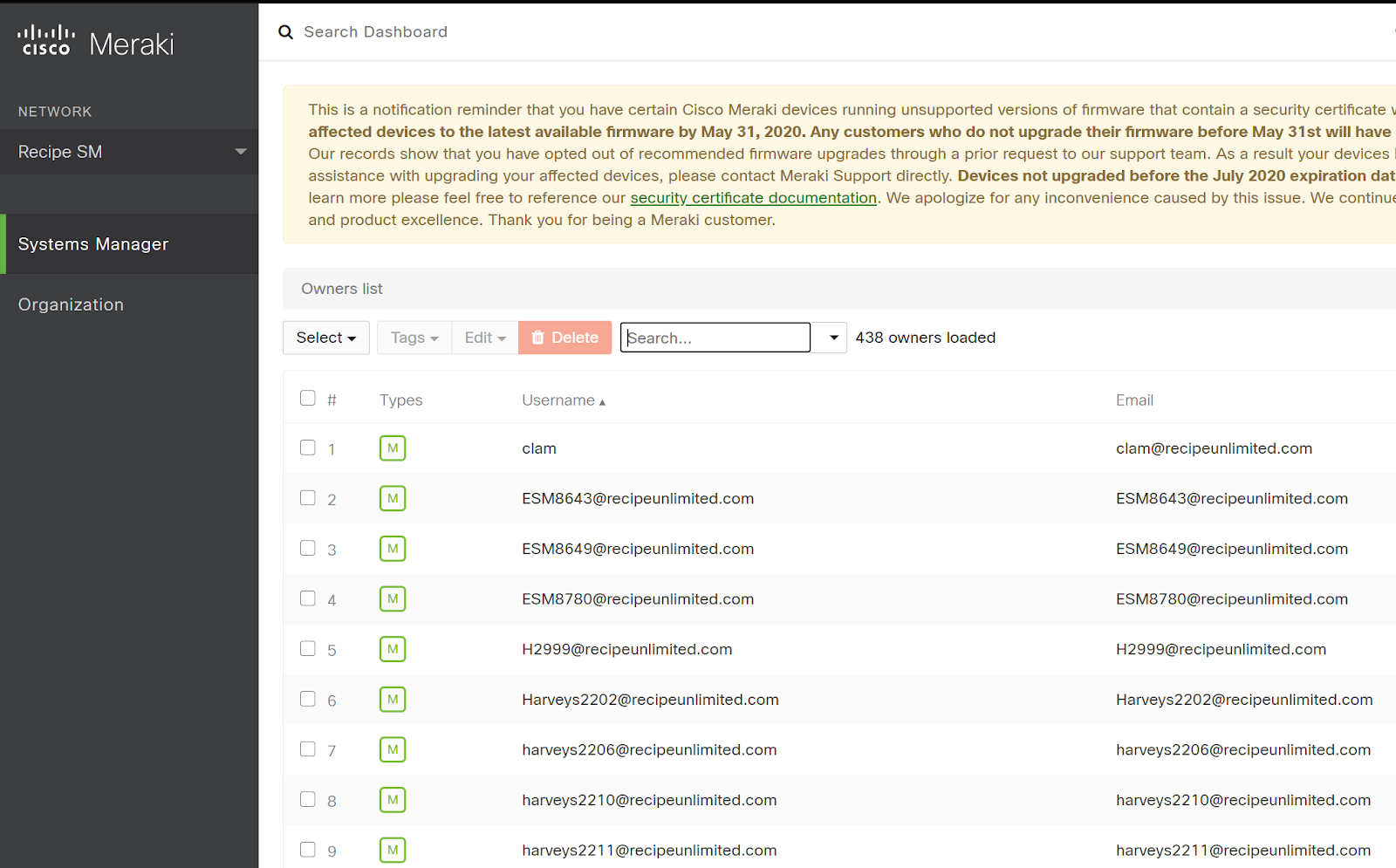 Since this account has not been created click +Add Owner button on right.

Fill in the Owner info for
Full name: Store # only
Email & Username: store email address
Password: r3cipeLtd - older password was r3cipe
Click Save Changes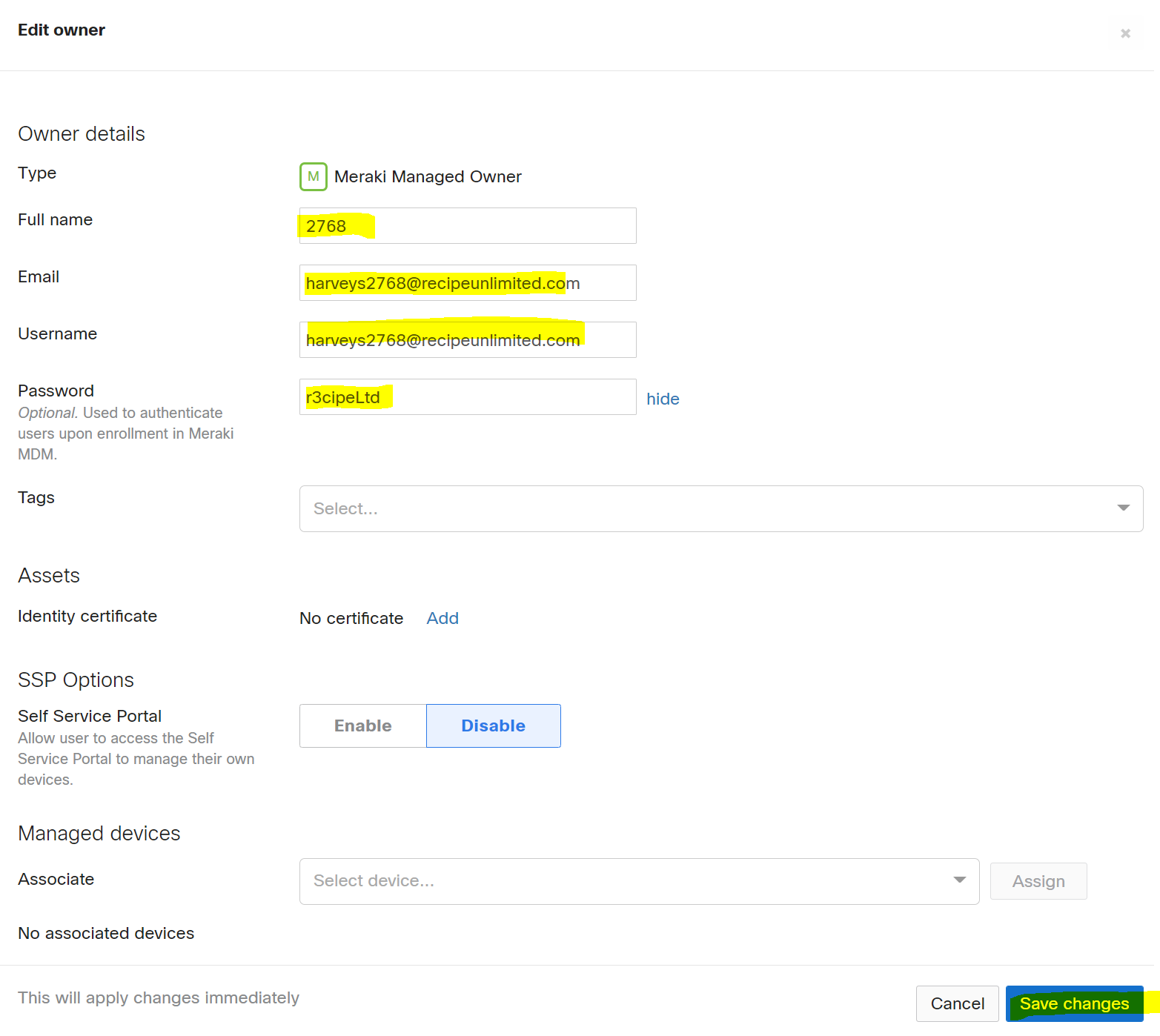 Once this screen closes scroll to the bottom of the Owners page and click Save on there as well: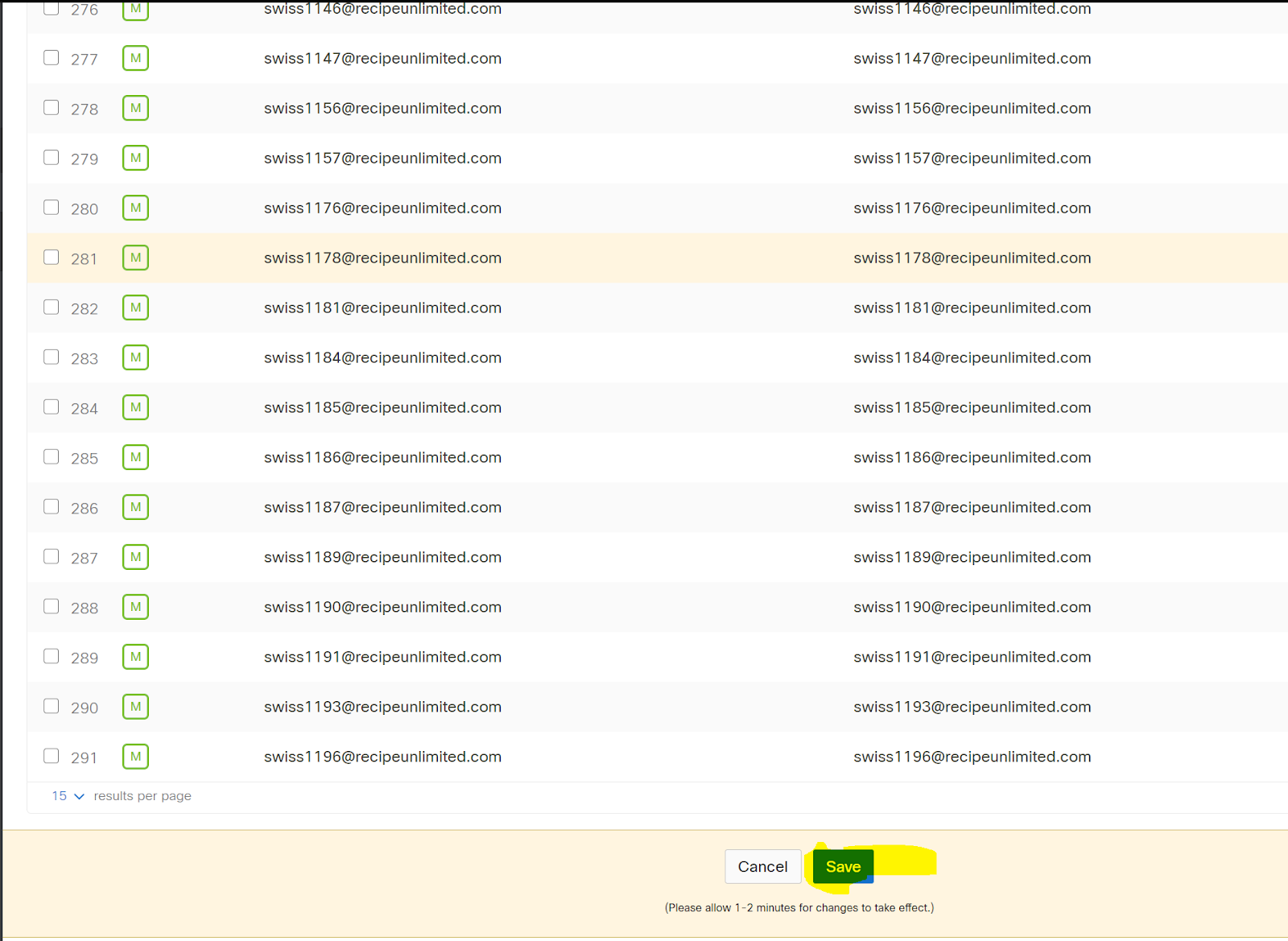 Once the account has been created Compugen can now log this profile in when configuring the iPads for the stores.
Adding iPads and Tagging
As we purchase iPads we will need to tag the iPads with the proper profile.
For example since we are rolling out Bin Management now it uses the same profile as the existing Garnish KDS. That means we will need to add the tag of Garnish-KDS and KDS-SSID. If the iPad is not tagged once Compugen links the iPad to the owner you just created it will just be a normal iPad. The tags send down the configs required.
In Meraki go to DEP: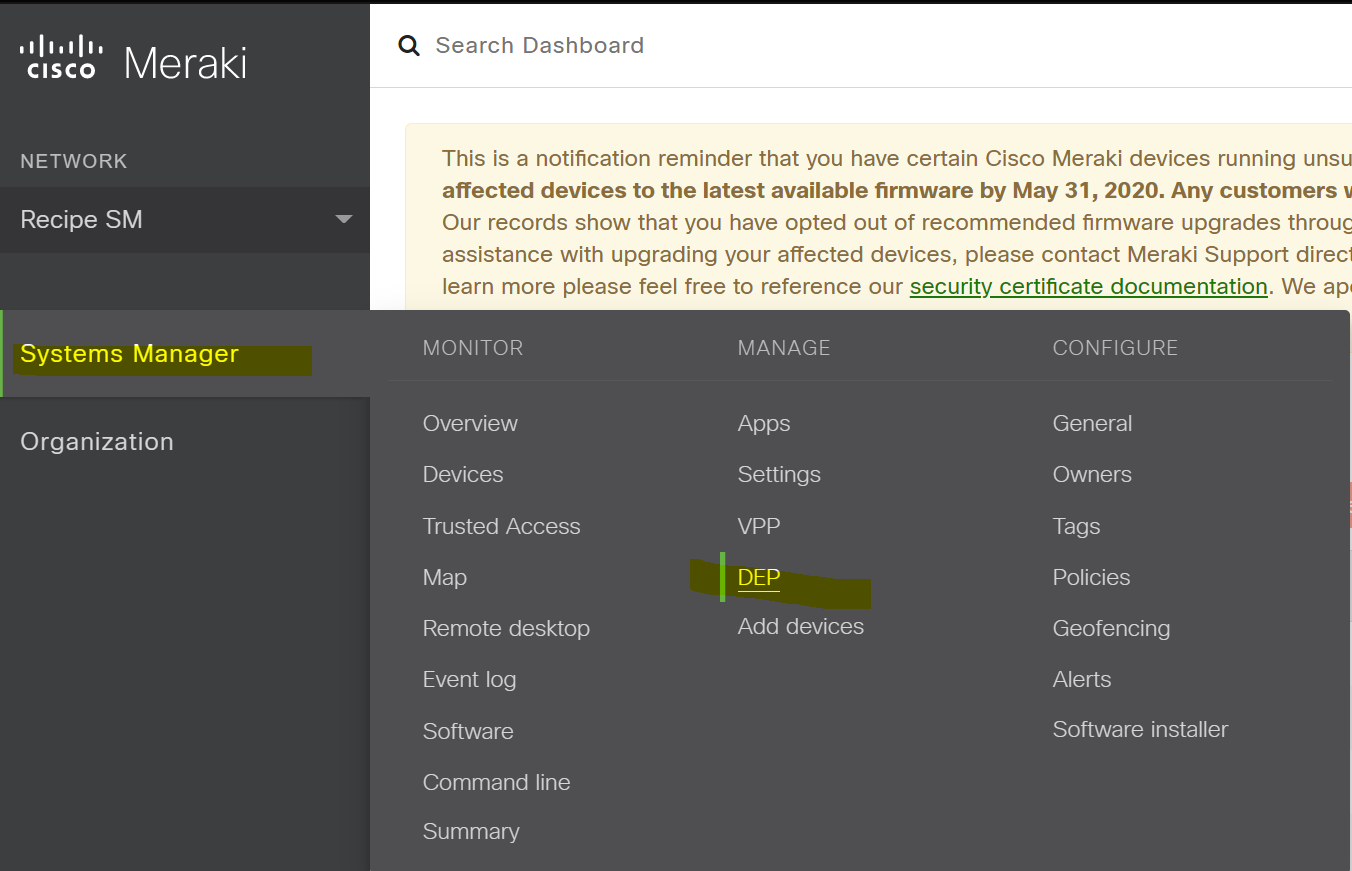 Sort the list by Assigned Time to see the latest iPads that have been added to our Recipe DEP (Compugen purchases the iPads from Apple under Recipe's account. Apple assigns these serial numbers to our account so that we can manage them. An iPad that you buy from the Apple store can't be managed by us):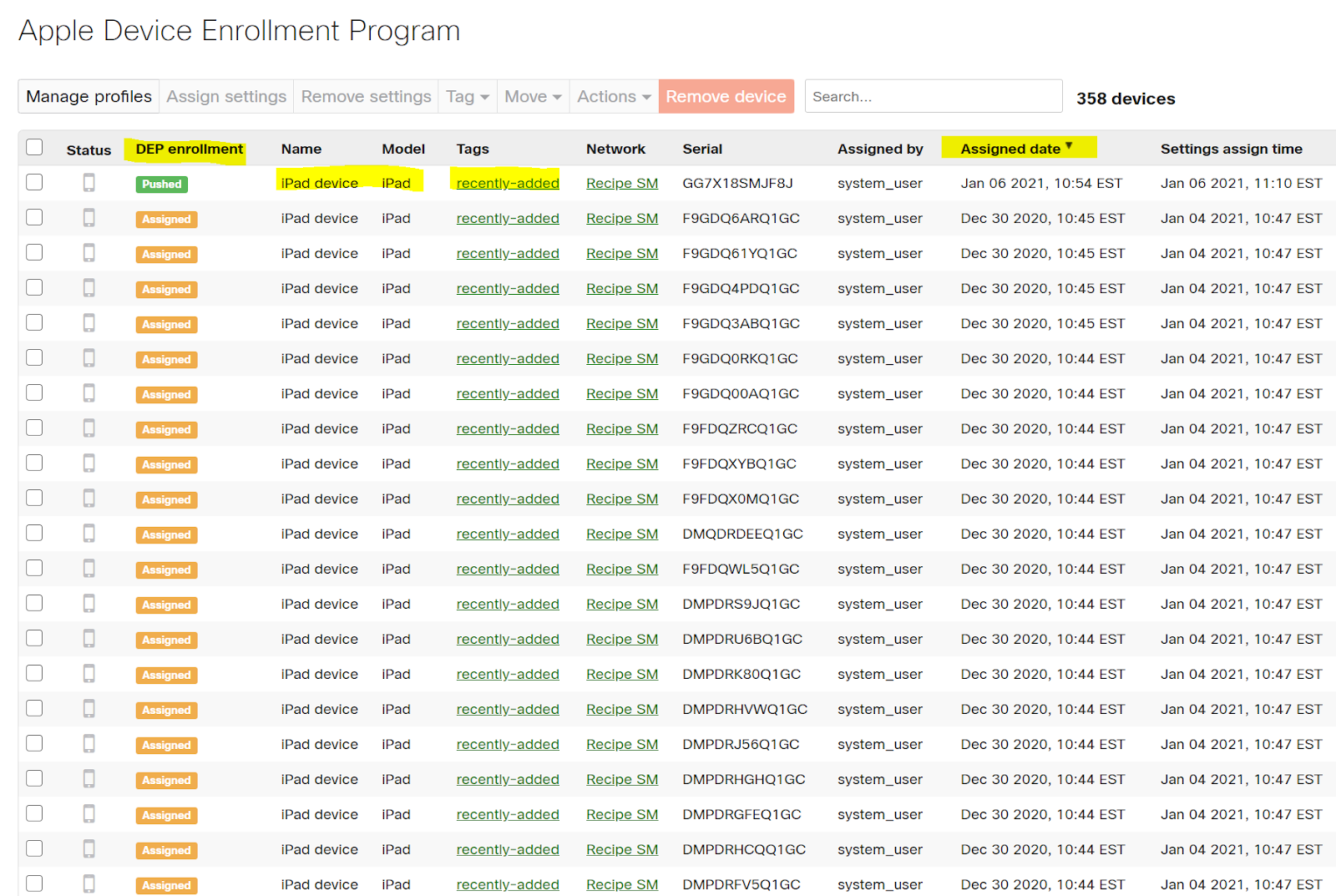 Newly added iPads will be tagged with recently-added.
You can tell they have not been linked to an Owner yet because the name field is iPad Device.
Select the new iPads (if 40 iPads were purchased for BIN Management you should see 40 new entries here) using the check boxes and click Tag: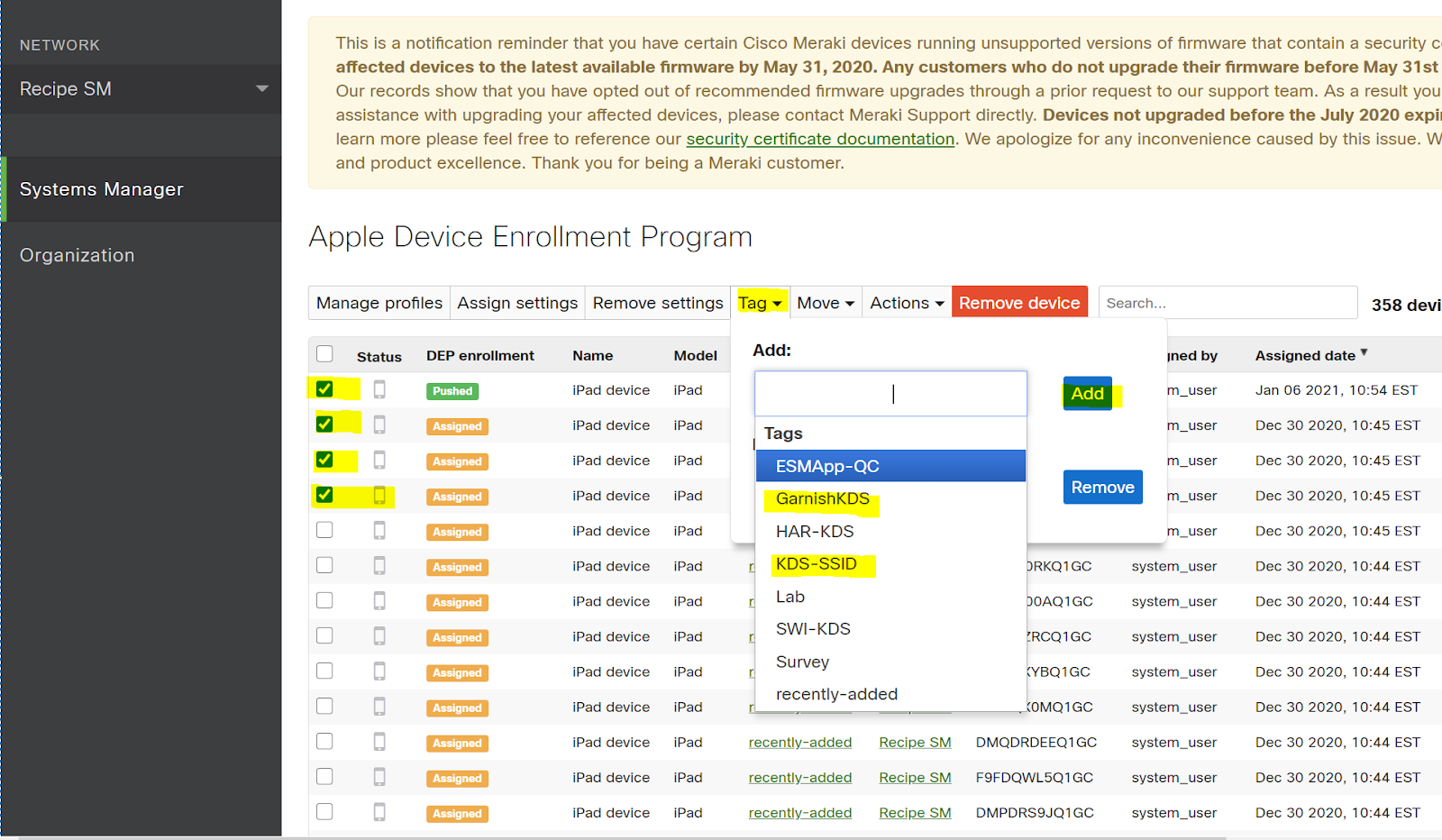 Select Garnish-KDS & KDS-SSID and click Add.
If this was for a different deployment i.e. Guest Survey you would add the Survey tag instead. Each tag has its own purpose.

After adding the relevant tags make sure you remove the recently-added tag so you know when new iPads are added.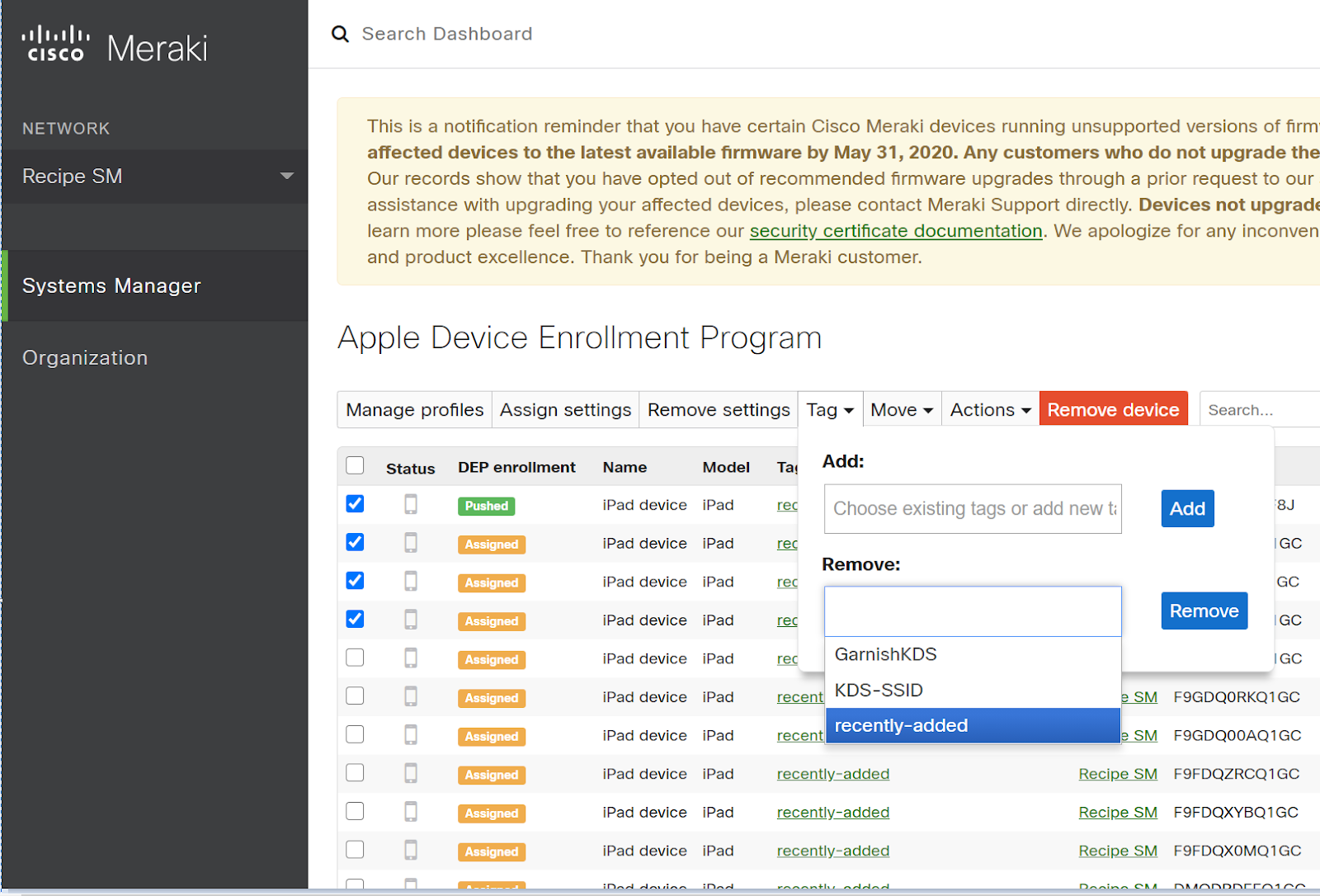 Now when Compugen assigns the iPad to the Owner it will see the tags you assigned and download the proper profiles. The tag tells it to download the app, set the restrictions and assigns the SSID it needs to connect to.
Common issues:
Compugen can't login: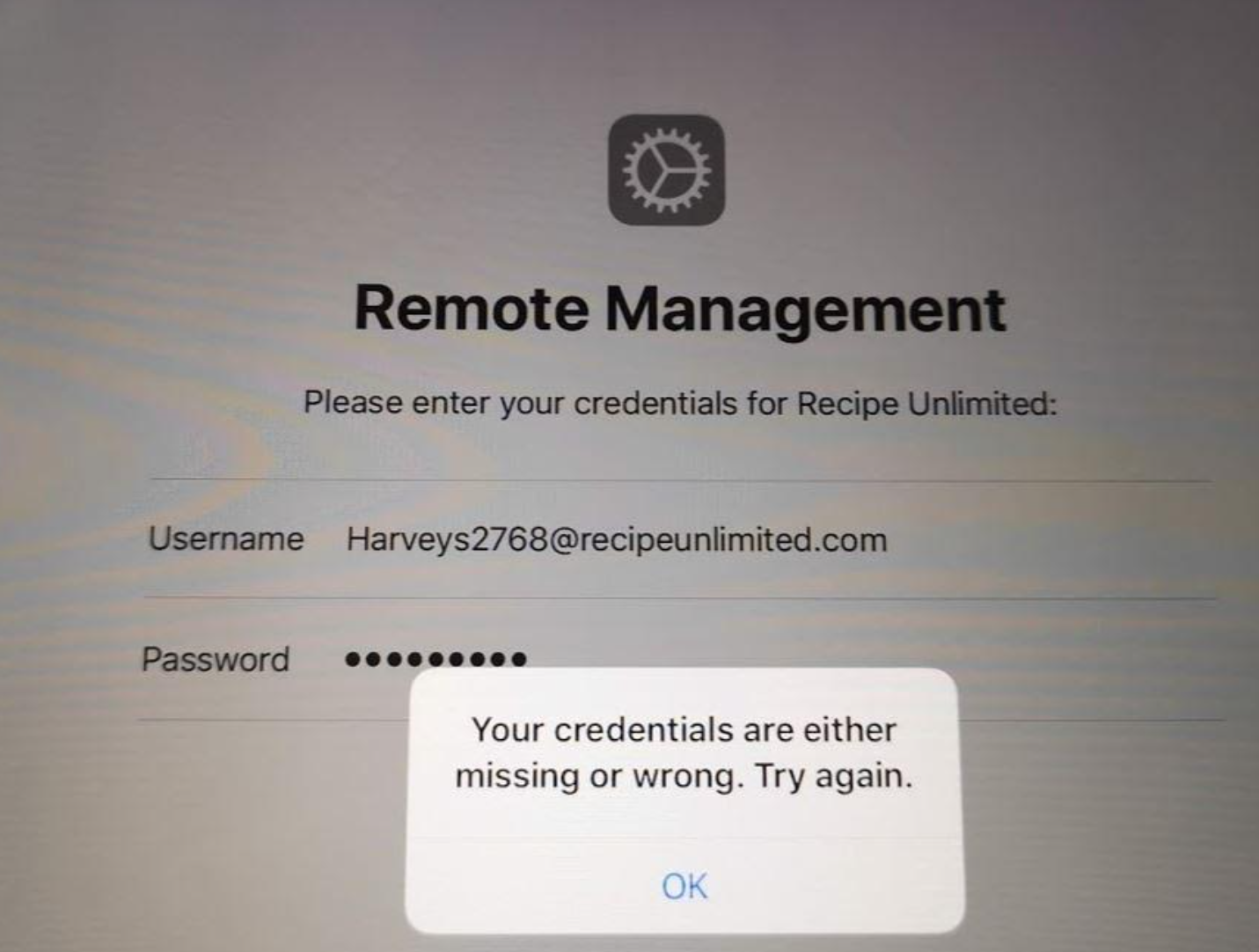 This could be that the Owner is not created in Meraki yet.
OR
It could be that we have hit license capacity - Meraki's error message for hitting license capacity is this same error. It is dumb.
Tyler from Compugen says the iPad logged in but not doing anything:
Check the tags for that iPad. Have him provide the serial number or the store number to check if the proper tags were assigned