There are two areas to setting up a driver for eCommerce. First being Micros and second on the eCommerce portal.
First
1. Attain a new Micros swipe card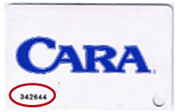 2. Go to Micros Desktop
Move your mouse to the left side of the screen.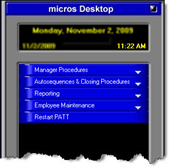 3. Select "Employee Maintenance"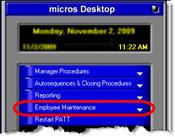 4. Select "Employee Setup"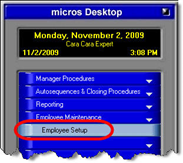 5. Find "22101 Drivr1"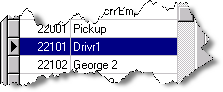 Select the "General" tab

Enter Driver name
Select the "Security" tab
Enter Micros swipe card number under "Password ID"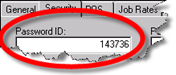 Select the green check mark to save

Second
Logging into the driver portal
Managers can access eCommerce from either the back office Manager's Desktop or through any Micros POS terminal.
From the POS:
1. From the main log in screen, select eCommerce from the top right hand corner.

               Or
Select "Function" / "eCommerce"

2. eCommerce will open with a few options:
 Reload—allows to refresh screen
 Zoom 75-100% - allows to change the resolution of the screen
 Minimize—allows to minimize the screen for use later
 Close—allows to close out of the screen

Logging in to Driver Portal:
Select your Manager profile by tapping on it.
Enter your PIN on the keypad. The portal will open automatically.
 The portal is loaded with a Manager One profile.  This is a demo profile will be removed.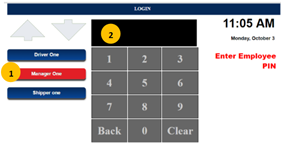 create a driver profile
1. Once you are on the Manager main screen, tap the Profiles icon

2. Tap NEW
3. Tap DRIVER.
4. Tap FIRST NAME.
The Keyboard will come up to type name.
5. Tap LAST NAME.
The Keyboard will come up to type name.
Email and phone number are optional fields.
6. Tap PASSWORD.
The Keyboard will come up.
A 6-digit password is required.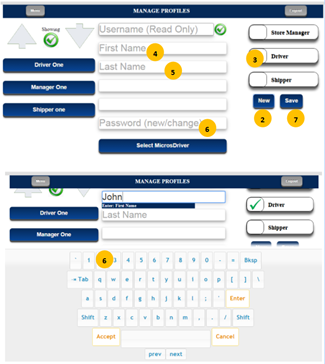 7. Tap SELECT MICROS DRIVER.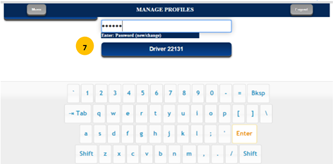 8. Select an available Drive from Micros. (driver you just set up)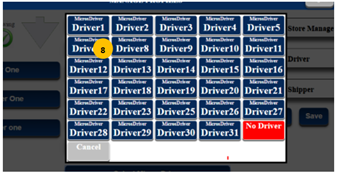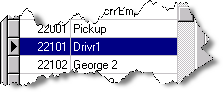 9. Tap SAVE.