To increase efficiency to restaurant operations, Cara IT has added a self-serve restart buttons for:
PATT
Restaurant Printers
KDS
Givex/Scene
Reboot terminal.
WHEN TO USE:  Use these buttons when all functionality of the system is not working.  Examples: ALL PATT's not working or ALL KDS not working.
You can always reach out to the Cara IT Service Desk for assistance, but you also have the option to use these functions if the system appears to be stuck.
WARNING: Because these functions bring down that portion of your system for up to 5 minutes, ensure no one else is using that portion of the system at that time.
1. Swipe your manager card and select the red Troubleshooting icon in the bottom right of the screen: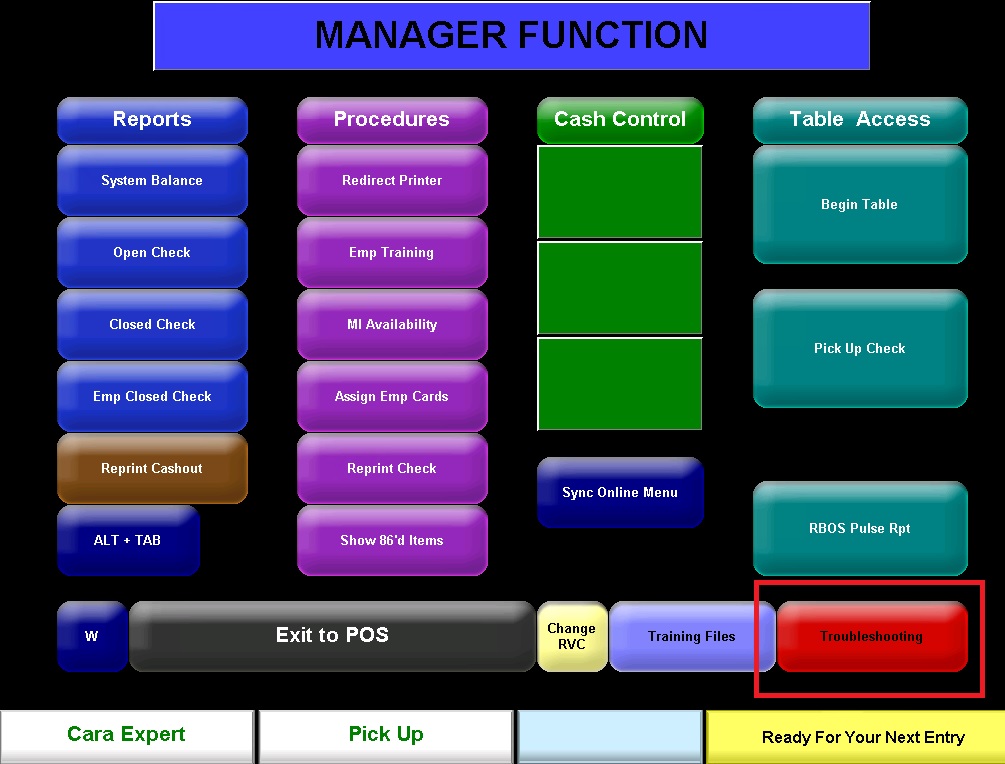 2. You will see a warning message reminding you to ensure that no one else is processing a transaction or using that portion of the system at that time:
3. This will bring you to a screen that will allow you to restart a portion of your system or this POS terminal: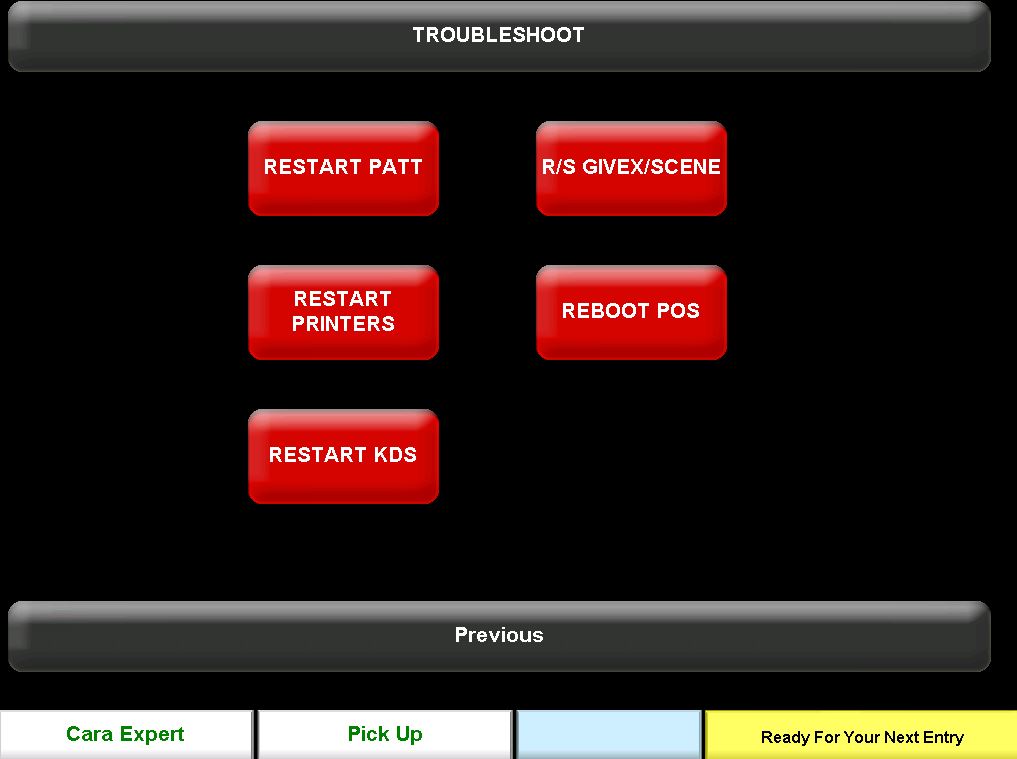 4. It will take a few moments and then application will become available to everyone once again: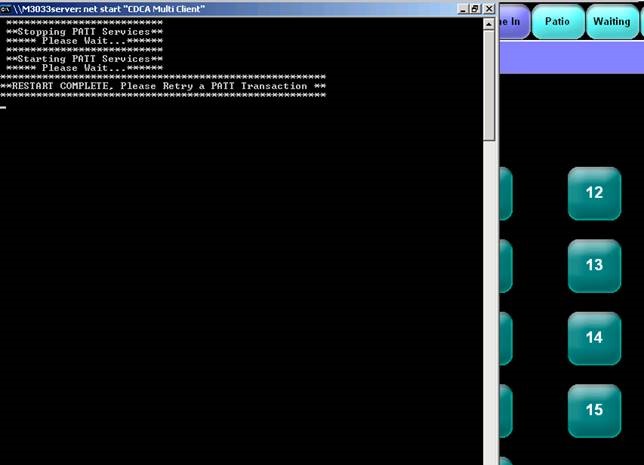 5. If this does not resolve your issue, contact the Cara IT Service Desk.