Please be advised: This can only be completed on a POS Terminal which does not have a wire payment terminal attached to it.
1. Open the Check which you need to submit a Credit Card payment for and go to the pay screen.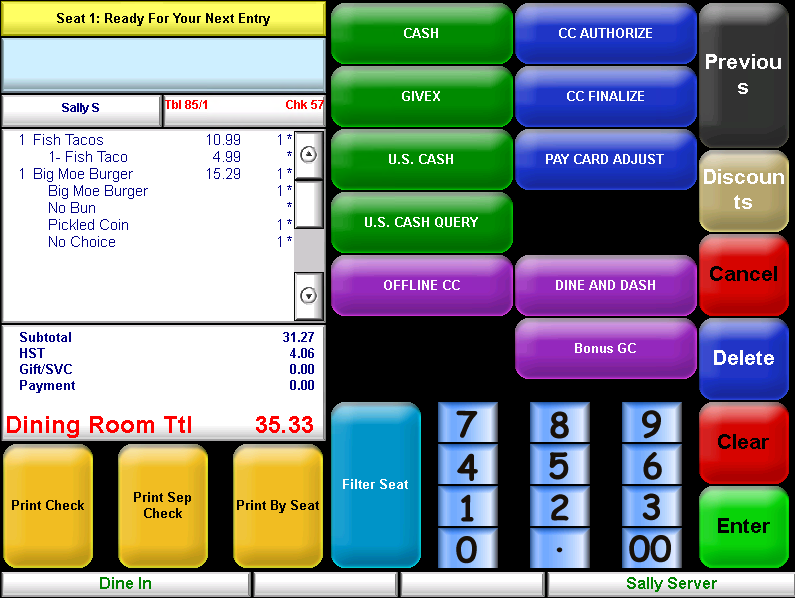 2. Tap the CC Authorize button.

3. Enter the Credit Card Number.

4. Enter the Expiry Date.

5. Swipe the Manager's card to authorize a manual transactions.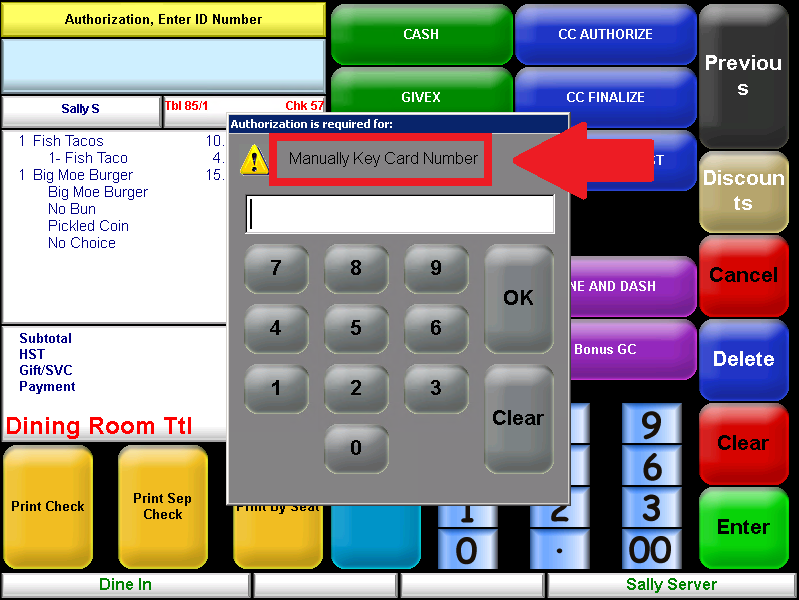 6. Swipe the Manager's card again to apply Tender to the Check.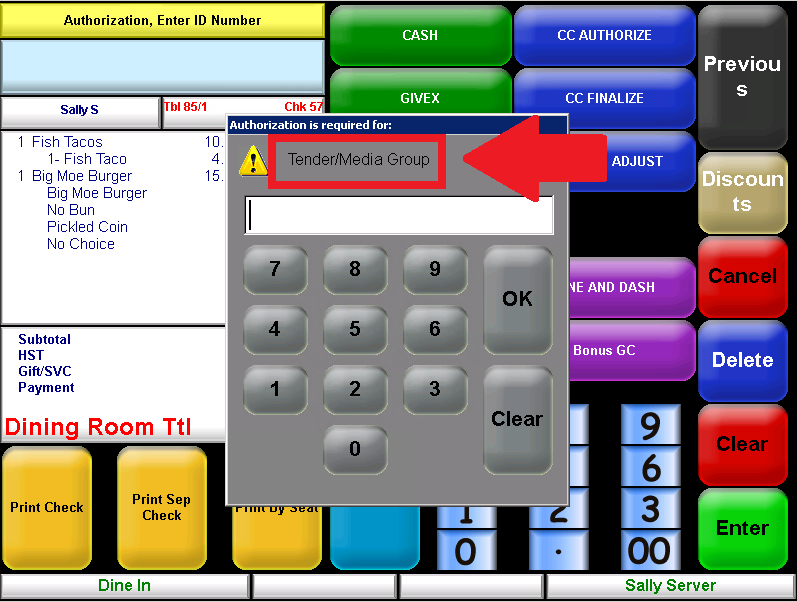 7. A receipt will print out. Have the Guest sign with a Tip amount.
8. Enter the Total Amount you need to charge the Guest With Tip and then hit the CC Finalize button.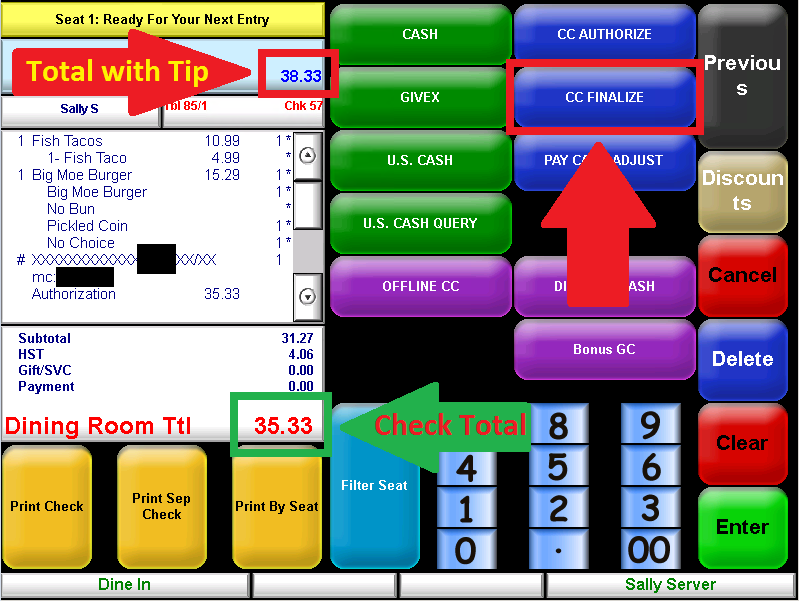 9. Swipe the Manager's Card again.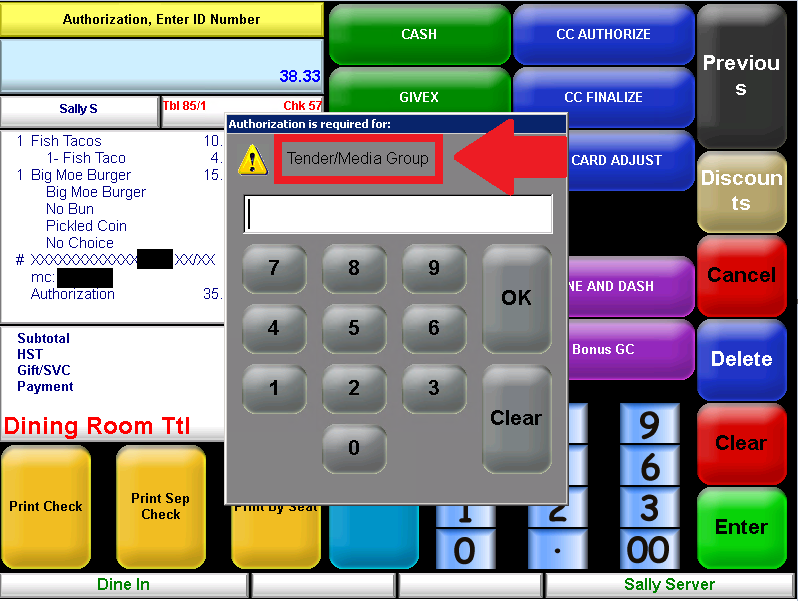 10. Confirm the Tip Amount. Hit YES to complete the payment. Hit NO to go back and adjust the Tip Amount.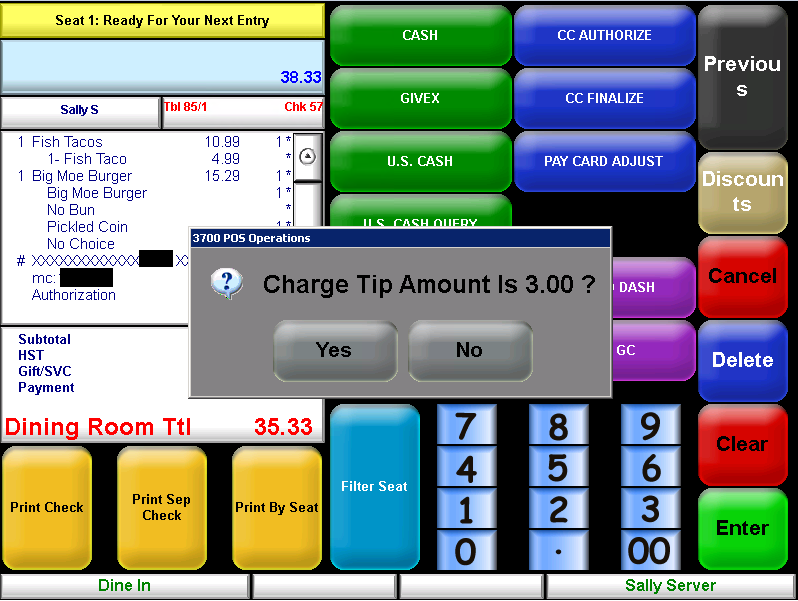 11. A Final receipt will print out. Keep one for your reference.