Menu Item Availability
When a Menu Item becomes unavailable or has limited availability, the Manager/Supervisor
must set the item to "Not Available" or "Limited Availability" within the Micros POS.
It is important that you check the spelling of the menu item on the POS prior to
proceeding.
NOTE: This function may also be done on the POS. The function is typically referred to as "86-ing" an item.
On the back-office PC, Click "Manager Procedures"
If you are prompted for your ID, please enter your store number
Click "Menu Items"
Click the keyboard icon

OR

Type in the name of the menu item that you are out of exactly as it appears on the POS.
In this example, you are out of Perogies, so you type "Perogies" and press ok.
A list of food items display. You will see "Perogies" at the top of the list.

Select the item and click "Set Availability
Click "Not Available".

If you are putting an item back in stock, then select "Currently Available"

Click "OK"
Continue to "86" all other items with the same name or of any other menu item you need to be removed.
Exit the screen by clicking the "X", located in the top right corner.
*** If you need to remove the item off ecomm as well, please follow the steps below: ***
1. After marking the item(s) unavailable in Micros (Steps above)
2.
Sync
menu via one of the following options:
- POS terminal on the Manager screen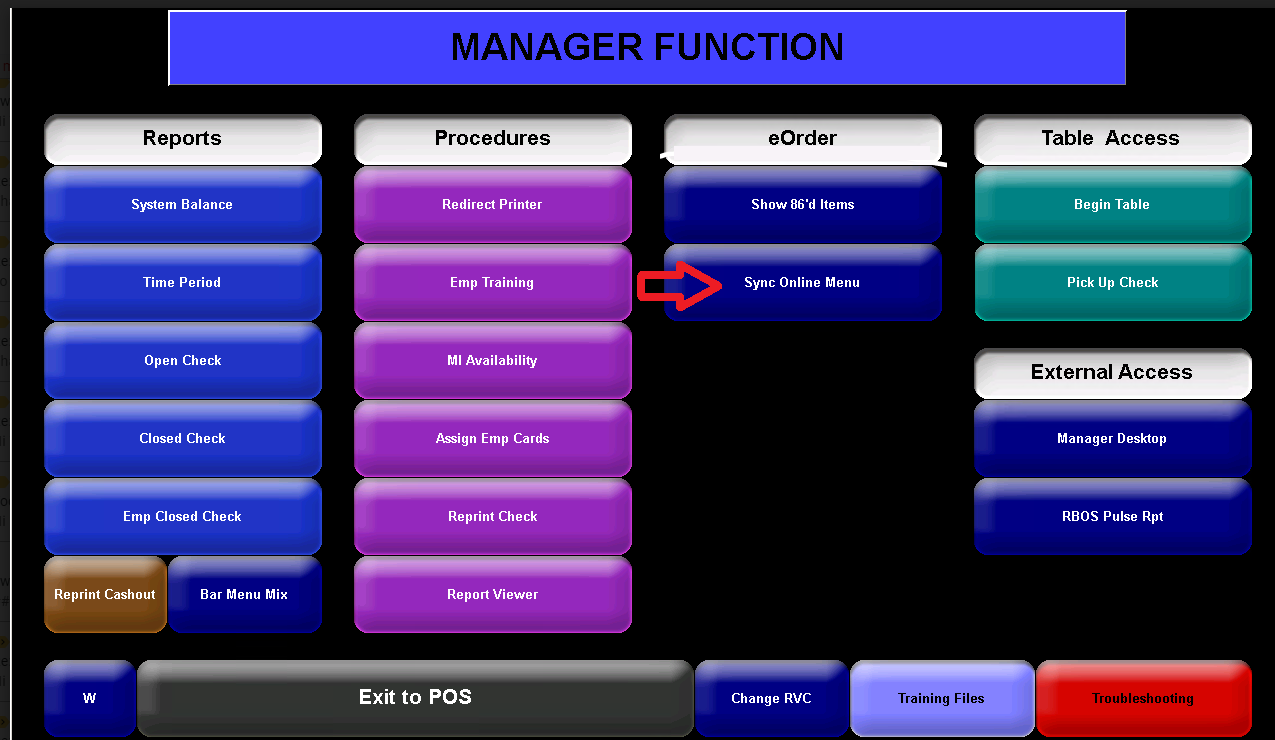 - Back office computer (link on desktop)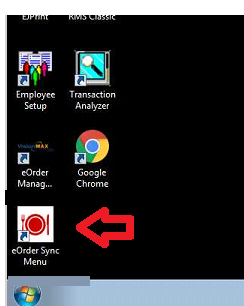 3. The web browser pages loads
- The page will be empty

4. Once completed, the following will appear with 'Status: Completed'

Please note: At times, you will need to set Menu Item Availability to "Limited Availability", eg. if you are close to running out of an item. In this case, follow the steps above, and click "Limited Availability".

For both "Not Available" and "Limited Availability", you will need to go back into micros and reset the item to "Currently Available" when the item is replenished.