Question/Issue:


Associate worked two jobs, only paying for one.



Troubleshooting Steps:
Under the Daily Overview page, find the shift in question. You will know if it is a transition shift on the Daily Overview tab, by having two roles under the Jobs column. See below:

If scheduled a "Transition Shift," click on "View Punch" for shift in question. Ensure that there is another job in the top right hand corner. A proper punch should look like the image below: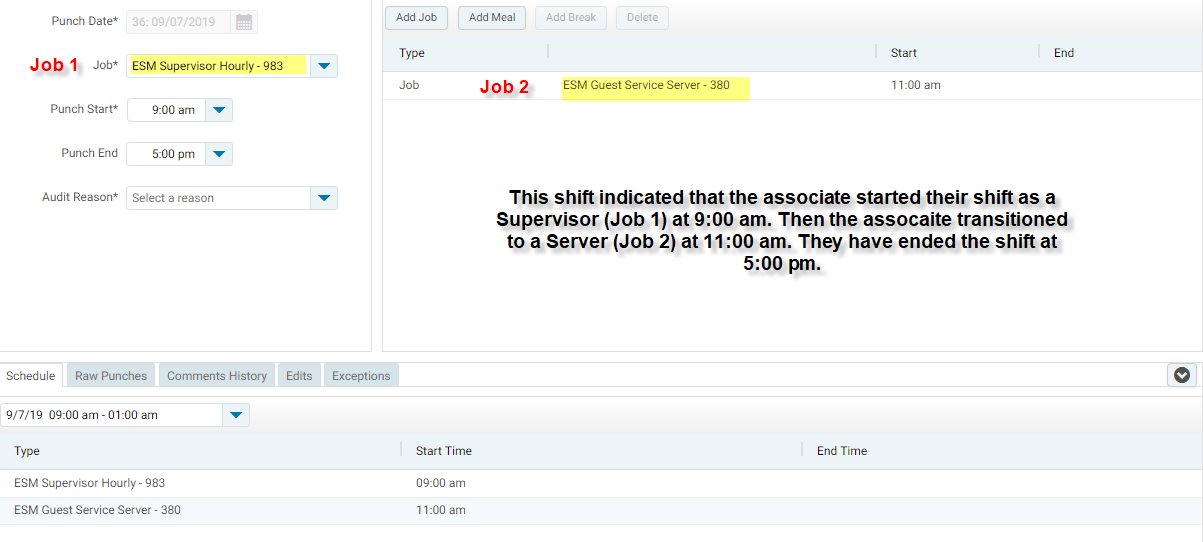 If it was a split shift, then you will see two different shift entries on the Daily Overview tab. Ensure that both shifts don't have the same job code.
Job Aid Reference:
Editing Punches

Links to Training Sites:
Master Training site (Managers):
https://sites.google.com/cara.com/rmswebpage/home
ESS (Employee Self Serve):
https://sites.google.com/recipeunlimited.com/rms/home